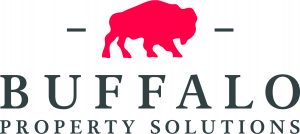 Introducing Buffalo Property Solutions, a full-service property management solution available for all of Buffalo and Western New York. Our services include:
Bank Receiverships
Tenant Screening
Rent Collection
Property Maintenance & Management
Managing Tenant Maintenance and Service Requests
Don't trust your property to just anyone. With more than 40 years of experience owning and managing more than a dozen properties throughout Western New York, Buffalo Property Solutions understands the challenges that come with property management in this region. Put our experience to work for you!
Call (716) 886-5300 or email propertysolutions@bmgapt.com to learn more.
---
Featured Apartment of the Month
Apartment C34 at the EB Green Residence is a charming and fully renovated living space located within the historic building in Buffalo's Allentown district. This apartment features a thoughtfully designed layout, offering comfortable living with modern amenities. The apartment boasts two bedrooms and two bathrooms, providing ample space for residents. The apartment has undergone extensive renovations, ensuring a fresh and updated interior. With attention to detail, the apartment offers a blend of contemporary comfort and historical charm. Inside, residents will appreciate the central air conditioning, providing a comfortable climate throughout the year. Additionally, the apartment features two functional fireplaces, adding a touch of warmth and character to the living space.
Learn More!
---