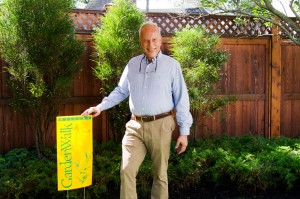 Buffalo Management Group is Buffalo, New York's premier apartment management company, and has been for more than 30 years.
We own and manage 28 properties with a focus on maintaining and enhancing Buffalo's architectural legacy. We welcome you to be a part of the important history, and make your home in one of the many examples of Buffalo's rich past.
Imagine life in an idyllic 1890's carriage house on Frederick Law Olmstead's Delaware Park. Your new home rests in the heart of Buffalo, steps away from world class art, outdoor summer theaters, and quiet walks around Hoyt Lake.
You could find your new home in a gorgeous old world city apartment on Delaware Avenue, formally known as "Millionaire's Row". With your private roof top terrace, take in the views of the city and admire the handiwork of craftsmen that simply cannot be matched today.
Step into the city from your large, restored city flat and you'll be at the center of Buffalo. Elmwood Avenue is the best walking neighborhood in Buffalo. The boutiques, coffee shops, and people watching cannot be topped.
Whatever you choose from Buffalo Management, you can expect fine details and amenities like refinished oak floors, wood burning fireplaces, stainless steel appliances and perfectly plastered walls.
Find your next home in the glory of Buffalo's past and live in luxury with us at Buffalo Management.
About the President
Myron Robbins, President of Buffalo Management, is active in the day-to-day operations of the company. Mr. Robbins works out of our flagship property at 230 North St, known as The EB Green Residence. He takes pride in personally showing prospective renters some of Buffalo's best apartments.
Our Commitment
Buffalo Management has owned quality apartments since 1975, and has served tenants for more than 30 years.
Our properties offer great locations throughout Buffalo. We have locations convenient to Roswell Park, ECMC, and Women and Children's in our downtown Medical District, as well as many city College campuses like Canisius, UB, Buffalo State, Medaille, and D'Youville. We focus on beautiful old neighborhoods in Allentown, the Elmwood Village, and along historic Delaware Avenue.
We, at Buffalo Management Group, are committed to the safety and comfort of our tenants first, as well as preserving Buffalo's architectural past.
Call or visit us for your next home. Come and live in style.